Why Jeffs?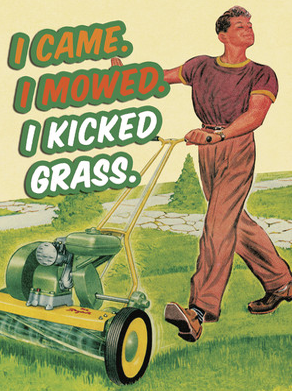 So, out of all the businesses in the Western Chicagoland area, why should we choose to go to Jeff's Small Engine Repair to have work done on our mowers?
Well, I'll tell you...
In a nutshell, we love what we do, and we love those who we do it for. Not only do we employ only the most skilled repair technitions in the area.. they all enjoy getting your equipment back into its prime condition. That may seem like an odd thing to say, but enjoyment and pride in your work is the first step in being able to provide superior service. If you aren't proud of what you do, it shows in the work that you perform.
Jeff's is a family run business and strongly believes in helping other family in an area which we really love. This buiness started years ago on the driveway of my house. The pride in my work showed and because of it my customers exploded. Pretty soon I had dozens of mowers in my driveway, waiting to be picked up, and no where to park my cars. Happy customers told others, who told others and pretty soon I had to move to a larger, independent facility, where we are currently located. Things keep growing at the rate they are we will have to move buildings again, but for now this is where you will be able to find us.
Do you have issues with your equipment? I don't care how busy we are, give us a call and we will take a look at what you have and walk you through your options. You will recieve the same expert care as any part of our family would. Once you get your piece of equipment back and are happy with it, we hope you will tell others and that we will be able to keep you as a customer for a long time to come. Thank you for your business and we look forward to seeing you again.