Happy Small Engine Customers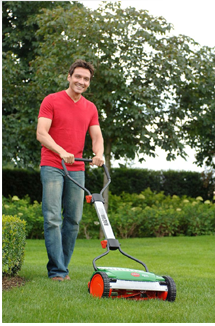 So, out of all the businesses in the Western Chicagoland area, why should we choose to go to Jeff's Small Engine Repair to have work done on our mowers?
The best compliments are hearing praise from customers themselves. We are very proud to be able to say.. they are talking about us!
I consider myself a pretty handy guy, and I can usually figure out when things don't start, but this one threw me for a loop.. so I took my mower to Jeff. A day later I had my mower back and not only does it work great, but I am now a little smarter about mower repair.
Steve P. - Plainfield, IL
I don't know anything about mowers, so I took it to Jeff. He found the problem and fixed it for a good price. I will use him again.
Joanne T - Joliet, IL
We had a dozen riding mowers that needed to have maintanance, but didn't have the time to deliver them all. Jeff picked them up, fixed them and got them back to us... and it didn't cost and arm and a leg. Thanks, Jeff.
Cesar W - Plainfield, IL
Friendly and well priced. I will use Jeff's services again.
Wendy C - Naperville, IL
All I needed was a part for my blower.. I knew how to fix it, but wasn't able to find this part anywhere. I called Jeff and he was able to get it to me.. he also gave me a few pointers as to how to install it. Who does that anymore? I have a feeling I will be using Jeff's services again.
Henry P - Plainfield, IL
I wanted to start a neighborhood lawn services with my 13 and 14 year old boys to help to teach them about hard work, responsibility and earning money. I don't know much about mowers, but Jeff helped me select what I would need from his inventory of used equipment. To say that I saved money would be a huge understatement and now I think I know more about what I'm doing. He even showed me some mowing techniques! I will definately be back to pick Jeff's brain.
Mark K - Naperville, IL
... and theres many more where those came from!